Meet the Perez Family!  This family is very unique in that they are indigenous Mayans of the Ixil region of Guatemala.  They are originally from a town called Nebaj (NAY-bah) where we have visited a couple times with other missionaries.  Traditionally the men wear slacks and a button up shirt and the women wear red skirts that they make themselves!  Juanita (mom) wears her traditional dress all the time, but the girls Katerina (Katy) and Magdalena (Maty) sometimes wear more modern attire.
They moved to the city years ago for better opportunities to work.  Pedro (the dad) works at a factory and Juanita makes her own tortillas the traditional way: by hand, over a wood-fueled fire, out of cornmeal made by her family.  Jacinto, their oldest son, moved to live with them once he finished high school in Nebaj and has since married Eva and has a 1-year-old son (Alejandro).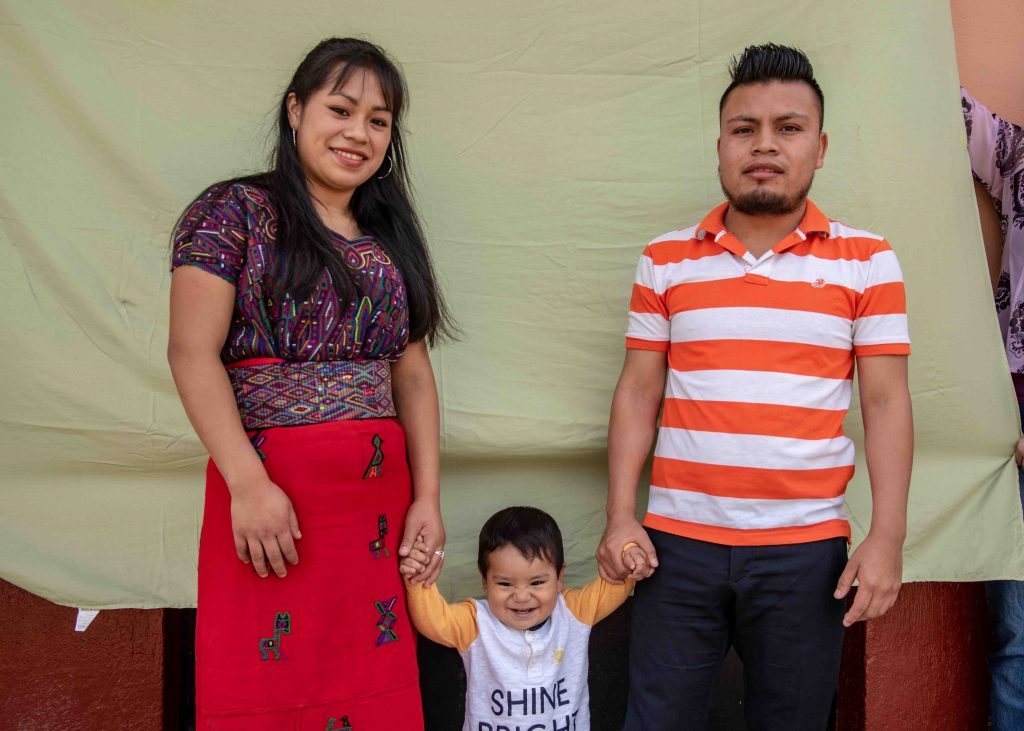 Magdelena, (Maty) just graduated high school with a specialty in graphic design and Katerina (Katy) has one more year left of studying to be a bilingual secretary.  Both girls are very astute and focused on their studies.  It has been a joy to watch them grow up over these past 7 years from being timid little girls to responsible and respectable young women.
Pedro wants to be a missionary pastor.  He has a gifting of evangelism and teaching which is clearly seen whenever he has the opportunity to preach.  Dylan has been working with Pastor Jorge to help mentor Pedro and prepare him to do so, but occasionally Pedro gets sidetracked with other projects instead of following through on his responsibilities as a leader in the church.  He has really come to admire Dylan and speaks to him occasionally for advice, interpretation of dreams, and how to handle difficult situations in his family and the church.
Juanita is content making tortillas as a business, however she hopes to one day have her own stove.  Currently, they are using one in the pastor's house, since they only live 2 doors down from them.  A couple years ago, a fire burned down the house they were renting and the church has allowed them to use the land they have set aside to build on until funds are raised to begin the building project.
To read more about the Perez Family, click here to see their profile on mySARF and consider sponsoring them!