One of my favorite stories in the bible is when Jesus and Peter walk on water.  Aside from the miraculous implications of Jesus' deity implied from it, I think its lesson is something that we must never forget.  I often use it as an example when teaching others that we must not let the turbulence and waves of this world distract us from focusing on Christ, whom if we stay focused upon, can give us the ability to surpass the limits of this world even to the point of walking on water.  I wrote, quite some time ago, the extended version of this lesson which you can read by clicking here if you'd like.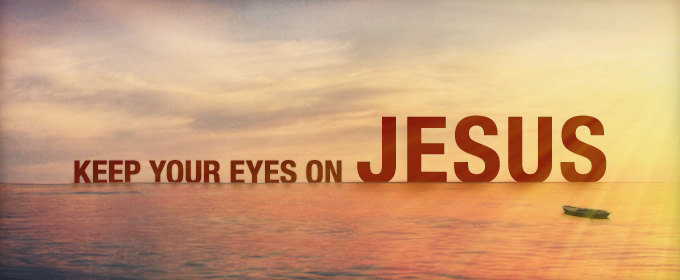 The reason I bring this up is because I realized this week that I have lost focus.  The real irony in it, more-so than my thoughts of being one of the most important lessons in the bible, is that we just finished hosting some of the church staff in our home for a weekend to exemplify and teach the importance of creating a rhythm of rest and focus on God and family.  In our last newsletter (click here if you missed it), we talked about the many challenges we face in 2014 and how much harder we will be working as opposed to in 2013.  My best friend from High School put the following quote in our senior yearbook, "if we can see the obstacles in front of us, we have lost sight of the goal."  This has always stuck with me and it wasn't until Tuesday morning that I realized that I have been focusing more on the obstacles in front of me and the waves around me than the goal: Jesus Christ.
Why am I sharing all this?  Firstly, to ask all of you to pray for us.  As our responsibilities and tasks grow, we still must maintain our priorities in order (as we just taught the group this weekend): God, Family, Ministry.  If we get these out of order, everything will start to crumble until we are sitting in the middle of a mess wondering what just happened.  It's amazing (in a bad way) how quickly it happens and how difficult it is to realize it when you are in the middle of it.  Secondly, I want to use this opportunity by using my own mistakes to exemplify why it is so important to stay focused on Christ.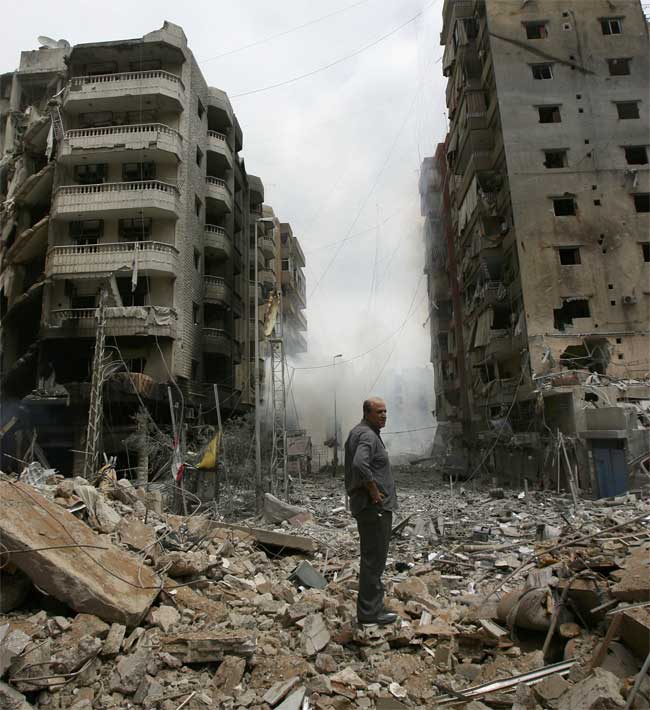 In the Christian world, we get so easily caught up in doing good for others that we forget to spend valuable quality time with God and our family.  We keep charging ahead looking for the next person to help, the next lesson to teach, the next cool idea to share God's message that when we take a split second to look back we realize that our family is nowhere to be found and suddenly we feel as though God has abandoned us.  It never ceases to amaze me when I get to this place and after getting through the feelings of disappointment in myself, aloneness, and failure, that I realize my priorities have gotten out of order and I need to refocus.  I've always maintained that the definition of wisdom is, "properly putting to use the knowledge you have."  Simply knowing something isn't good enough.  You could memorize an entire library of encyclopedias but if you don't use what you have learned, it's just wasted memory space and time spent reading.
I've realized this to be most true when it comes to the bible.  I enjoy studying the bible and being a student of the ways of God.  One of the things that is easy for me to forget, however, is that God doesn't want us to just know Him, He wants us to experience Him and then share Him with others.  I could repeat memorized bible verses wherever I go but if my actions contradict what I'm saying, not only does it make me unbelievable, but it also lessens the meaning of the words.  What a betrayal of God's purpose for us!  I think this is why the book of James is my favorite, because it discusses this very topic in detail and motivates us to activate our faith and put to use what we read in the scriptures.  Quite honestly, I'm embarrassed to write all this as my fear of failure drives me to be successful in all I do but I know someone reading this will benefit from it.  I benefit from this lesson every time I have to learn it.  I grow just a little more and it hits me just a little harder to help me maintain my priorities.  I learn more about what God has called me to be as His son and also how much the world is missing out by not experiencing the redemption and freedom Christ has given us.  If I didn't have Him to go back to, my life would be pointless.
It moves me beyond words to experience the opportunity God has given all of us to bask in His presence, to humbly come before Him on His throne admitting that I cannot do it on my own while at the same time realizing that I don't have to nor am I designed to.  It motivates me to share this beautiful thing with others and implore them to realize that they can have it too, that God's grace isn't for just a select few but for all who will lay down their pride long enough to hear what He is saying to us.  Like the story of the prodigal son, we always get to come back to Him and be embraced as His beloved if we will only repent.
2 Consider it all joy, my brethren, when you encounter various trials, 3 knowing that the testing of your faith produces endurance. 4 And let endurance have its perfect result, so that you may be perfect and complete, lacking in nothing. 5 But if any of you lacks wisdom, let him ask of God, who gives to all generously and without reproach, and it will be given to him. 6 But he must ask in faith without any doubting, for the one who doubts is like the surf of the sea, driven and tossed by the wind. 7 For that man ought not to expect that he will receive anything from the Lord, 8 being a double-minded man, unstable in all his ways. (James 1:2-8)
Here is a song I love to listen to when I find myself in this situation: